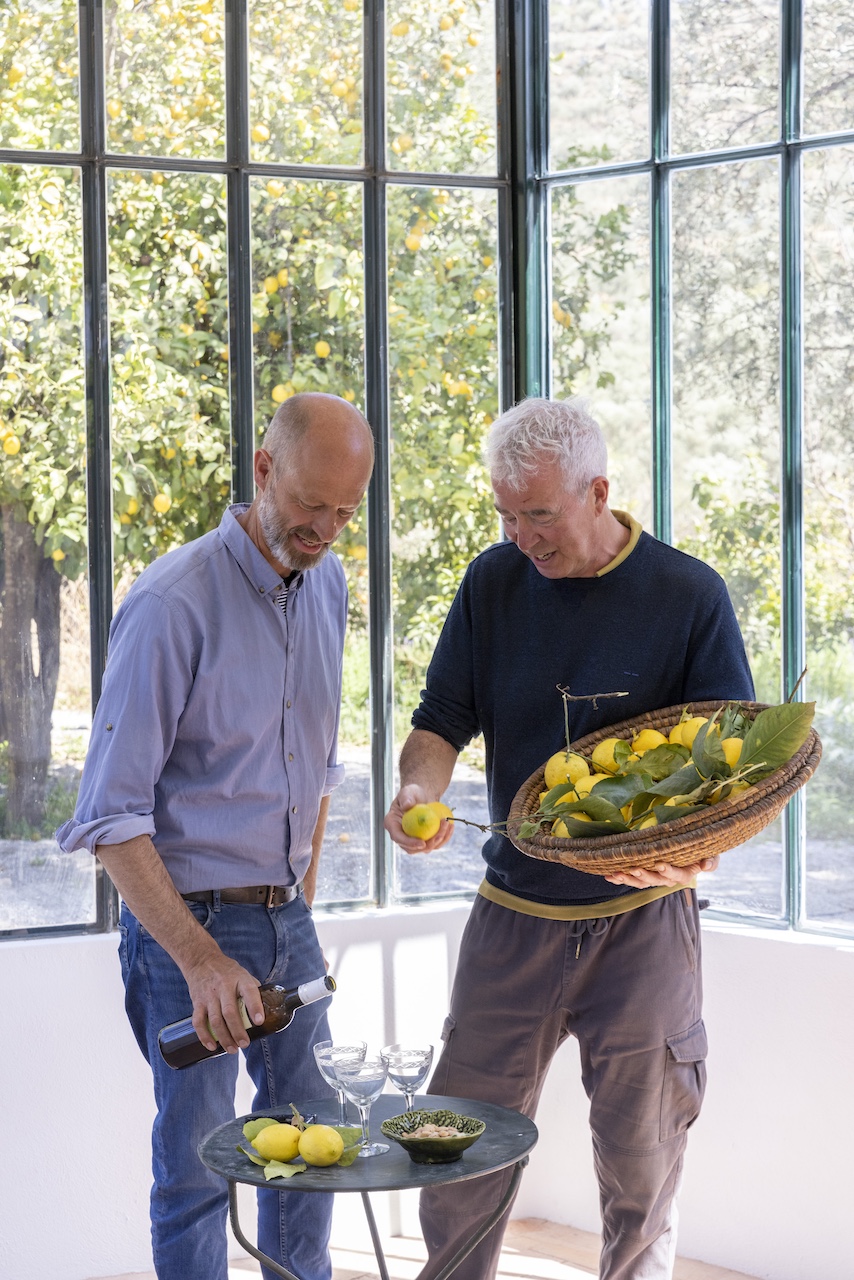 While our website is primarily in Danish to accommodate our Scandinavian clientele, rest assured that you can find all the necessary information in English on the pages dedicated to our English-language teachings. Should you require any further details or have any queries, please do not hesitate to reach out to us. We are here to assist you and ensure your experience at the Garden of Lemons is nothing short of extraordinary.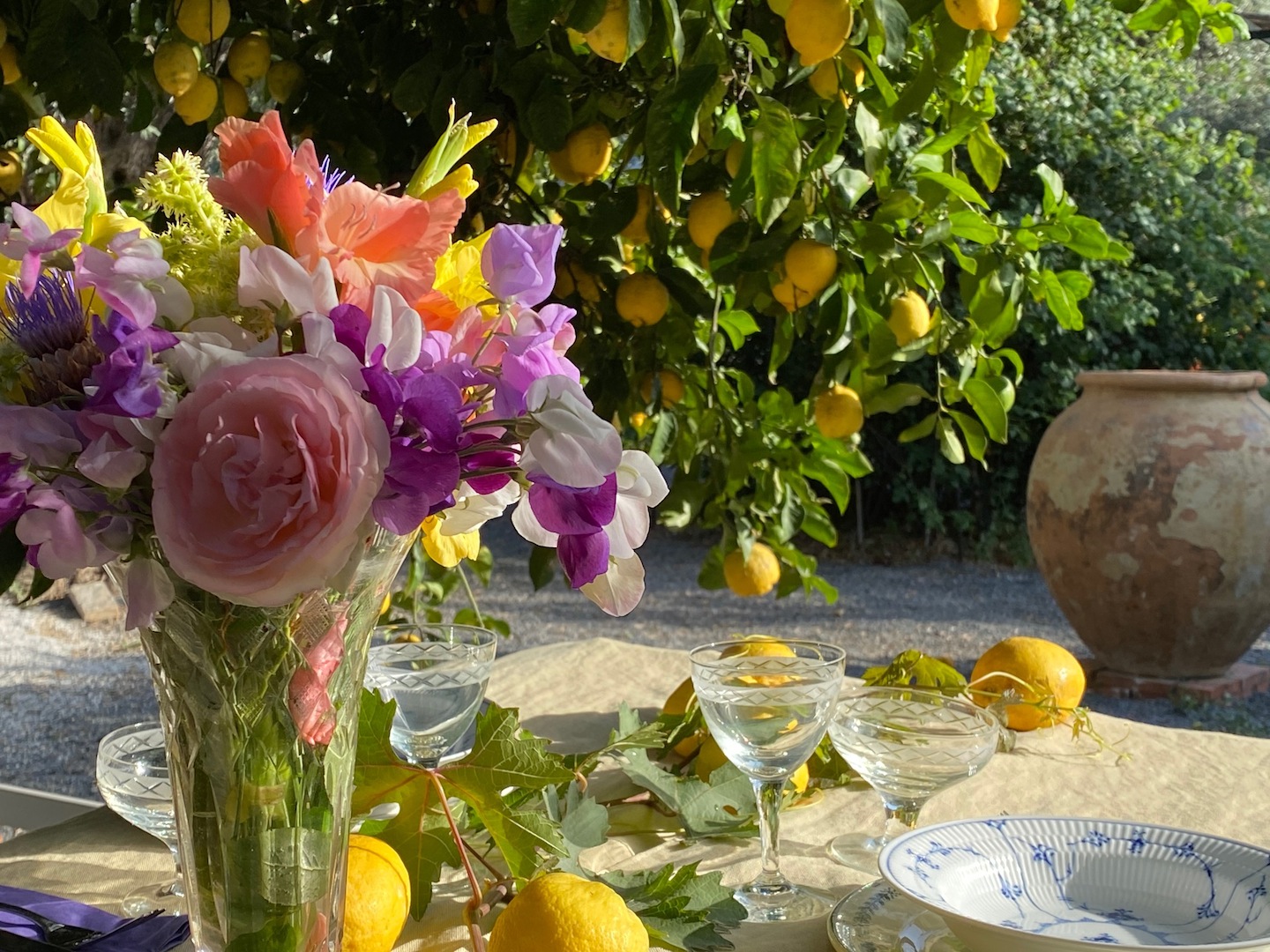 Welcome to Garden of Lemons
in Andalusia, Spain
Welcome to Garden of Lemons, a retreat centre nestled in the enchanting Andalusian Valle de Lecrín – the Valley of Happiness.
Garden of Lemons is a haven for those seeking enriching experiences, inner peace, and contemplation in the midst of breathtaking surroundings. Situated in the embrace of the Sierra Nevada, between Granada and the Mediterranean, we offer a tranquil escape far away from the well-trodden tourist paths. Here, verdant greenery and lush landscapes accompany you throughout the year, providing a sensory feast for the soul. From the delicate blossoms of almond trees in early spring to the vibrant hues of each passing month, nature unfolds its kaleidoscope of scents and colors to delight your senses.
When we first arrived here in 2011, we were instantly captivated by the sheer beauty that enveloped us. We knew we had found a place to put down roots and create something special. Our journey led us to the country house Jardín de los Limones, once a humble ruin but now transformed into an elegant and detached finca. Surrounded by terraces and gardens adorned with olive, orange, and fruit trees, it stands as a testament to our vision.
Today Garden of Lemons is both a holiday rental house during summer and a retreat center during spring and autumn. The four ruins have been completey rebuilt and we can now offer nine rooms with stunning views of the landscape. The renovated house includes modern amenities, airconditions in most of the room, a fully equipped kitchen and one outdoor kitchen -and great outdoor spaces. Guests can enjoy privacy and access to the retreat center's facilities.
Additionally, we acquired and lovingly renovated the village house El Limón, offering awe-inspiring vistas of the majestic mountains of "Las Alpujarras" and the charming villages that dot the valley. The houses of Garden of Lemons and the village house El Limón are today comfortable houses, located just a few kilometers apart, and blend architectural details that gracefully combine Nordic and South-European stylistic influences.
Throughout the spring and autumn seasons, we curate a diverse range of workshops to nurture your creativity, well-being, and intellectual pursuits. From art and watercolor painting to yoga, religion, writing, literature, philosophy, and beyond, there is something to cater to every curious mind and passionate soul.Once again, welcome to our haven of serenity and inspiration. May your time with us be filled with transformative moments and cherished memories.
Follow us on:
The food at Garden of Lemons inspired to 4 fabulous cookbooks filled with delightful green recipes. From "Lemons" to "Olive & Olive oil" "Avocadoes," and "Tomatoes," discover the vibrant flavors and nourishing goodness of fresh ingredients. Get ready to elevate your culinary creations and embark on a flavorful adventure with Garden of Lemons' green cookbooks.
Lemons, 2020
Olives & olive oil, 2021
Avocadoes, 2022
Tomatoes, 2023 
While these cookbooks have already found success in Denmark and Germany, there are hopes of sharing their culinary treasures with a broader audience through an English translation and publication in the near future.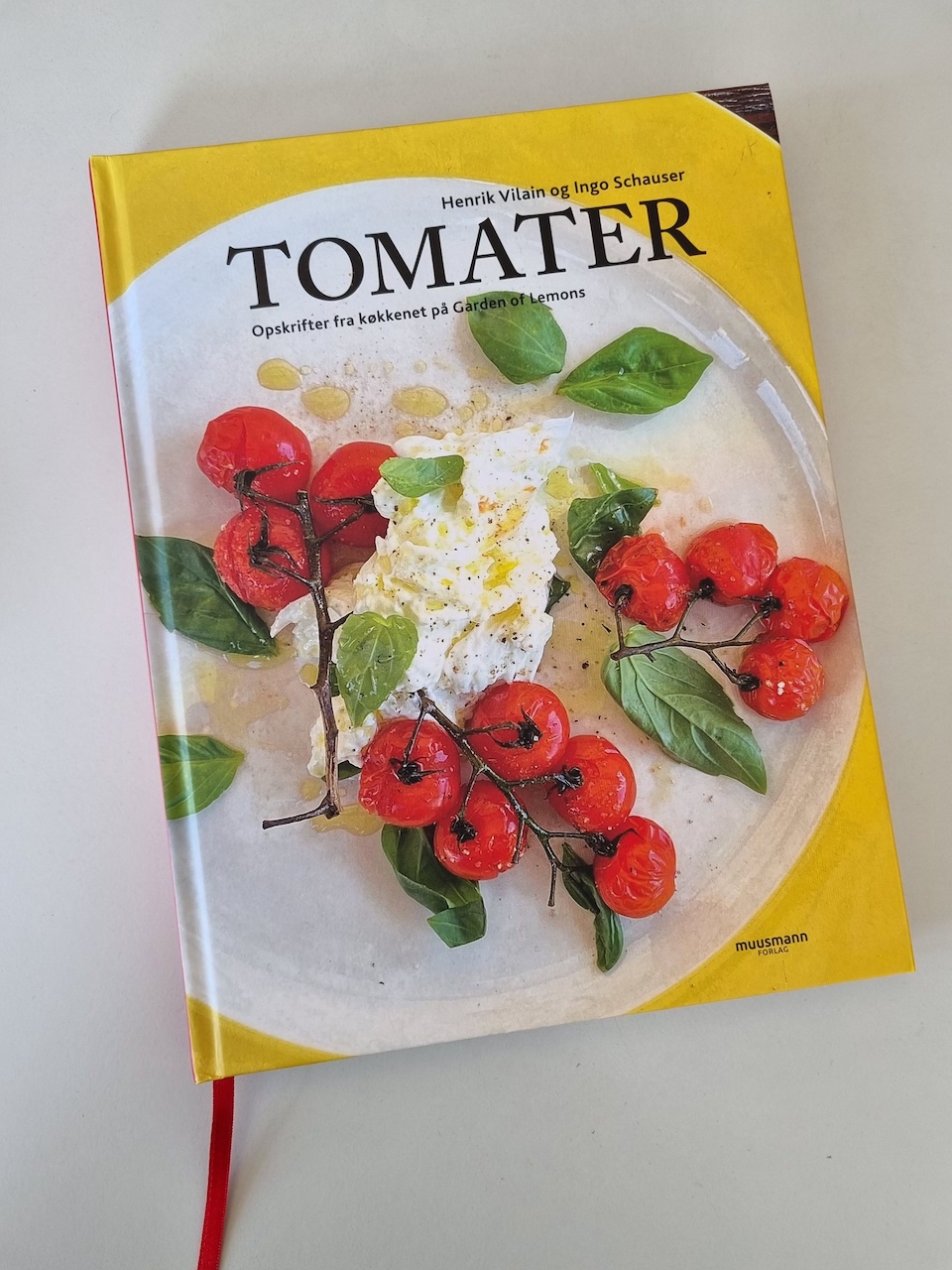 Cookbook release summer 2023:
TOMATOES: the new cookbook with recepies from Garden of Lemons has been published in Denmark and Germany.
Just in time for this year's celebration of the tomato!
"A true masterpiece, this cookbook is a feast for the eyes and the taste buds. Its stunning visuals and impeccable layout make it an ideal addition to any coffee table, while the multitude of delicious recipes make it an exceptional cooking resource. With meticulous attention to detail, it showcases a wide range of dishes that will tantalize your senses. 
It effortlessly combines aesthetic beauty with culinary excellence, making it a true gem."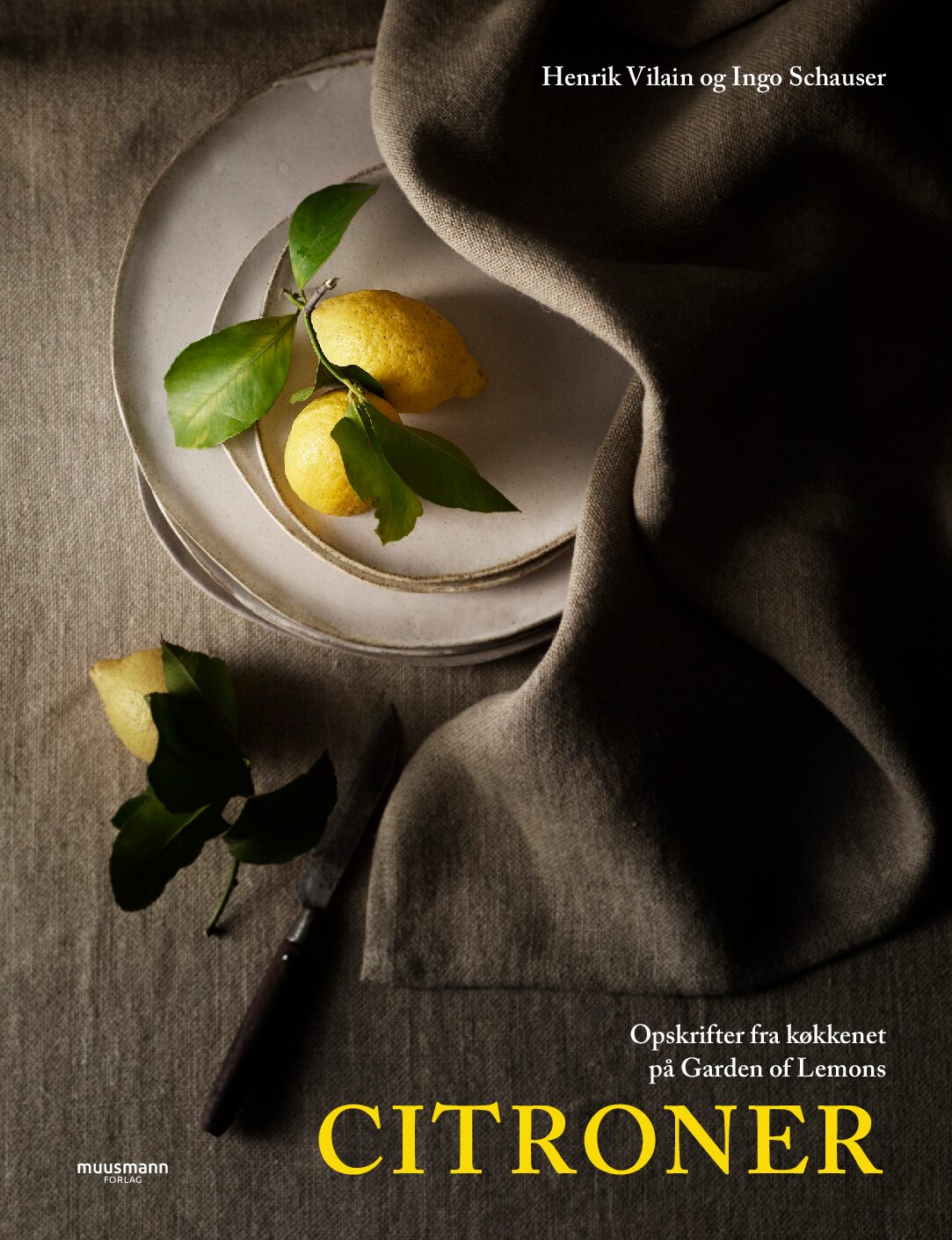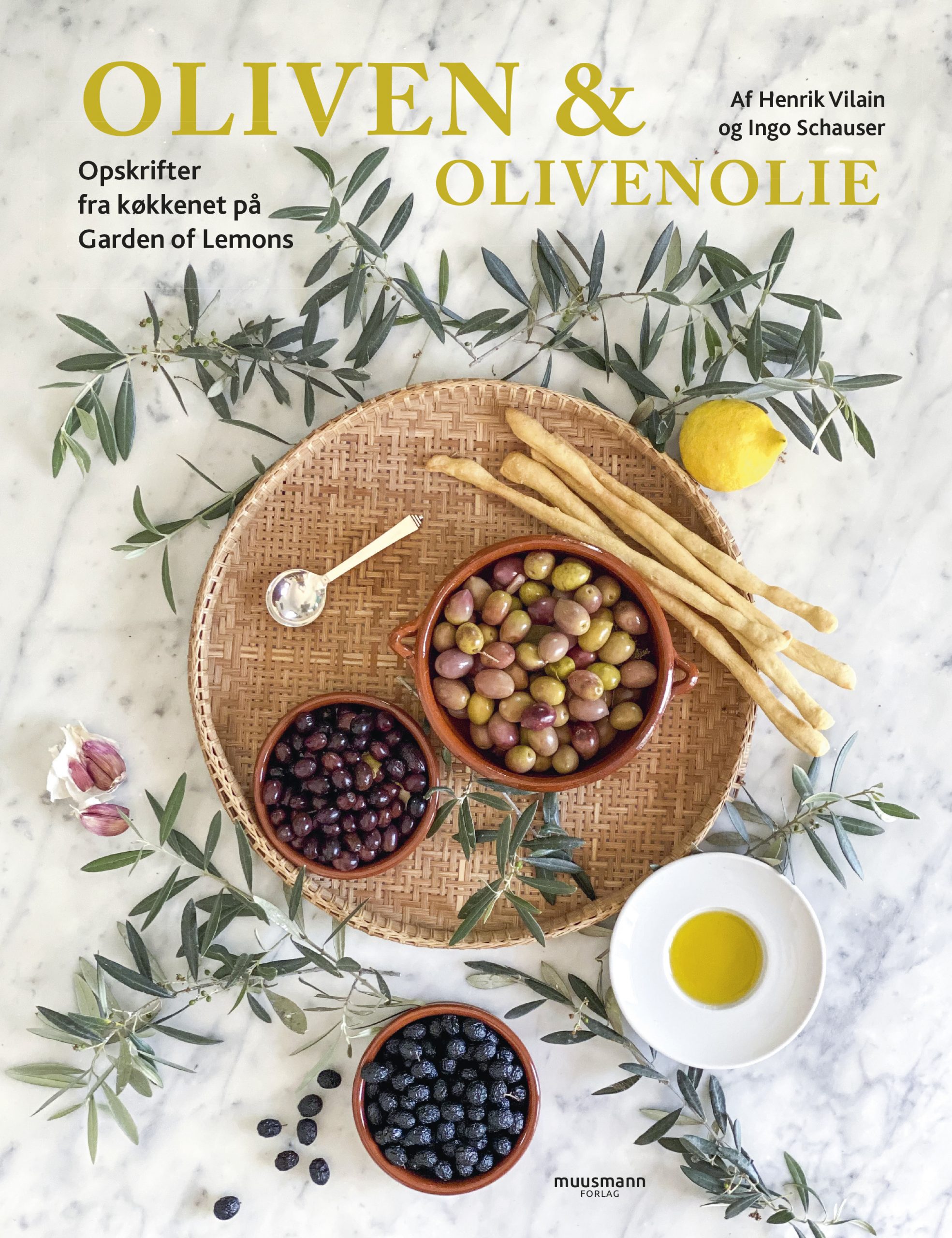 The food and meals served at Garden of Lemons are some of the most exquisite moments during a stay at the enchanting establishment. The table is set beneath the shade of ancient olive trees or in the inviting orangery within the garden. Guests have the pleasure of indulging in the most delightful and delectable food, inspired by the season and sourced from the vast kitchen gardens.
The cuisine at Garden of Lemons is characterized by its delicious refinement and primarily vegetarian offerings. The chefs employ simple cooking methods that bring out the full spectrum of aromas, tastes, colors, and varied textures, creating a symphony of heavenly flavors in every bite. Fresh ingredients take center stage, and everything is prepared from scratch. The generous use of their own cold-pressed extra virgin olive oil, along with seasoning salts, spices from around the world, lemons, and capers, results in a harmonious blend of tastes that truly excite all the senses.
Henrik Vilain and Ingo Schauser have authored four remarkable cookbooks, each highlighting a specific ingredient. "LEMONS," published in 2020, celebrates the versatility of this citrus fruit and offers tantalizing recipes that showcase its unique qualities. "OLIVEN & OLIVENOLIE" followed in 2021, diving into the world of olives and olive oil, with a focus on presenting dishes that elevate their flavors. "AVOCADO," released in 2022, explores the culinary possibilities of this beloved fruit, providing inventive recipes that make the most of its creamy texture and nutritional value. Their latest release, "TOMATOES," published in 2023, delves into the vibrant world of tomatoes, presenting a diverse array of recipes that highlight the remarkable range of flavors and textures that tomatoes possess.
Reviews from guests at Garden of Lemons:
" The food at Garden of Lemons is incomparably beautiful and worth writing books and making films about"
———————————————–
"Can food be art? In this case, yes! All the senses are in play when eating food from Henrik & Ingo's wonderful kitchen at Garden of Lemons."
———————————————
"A completely unexpected treat while attending an art program at Garden of Lemons was the incredible food that Henrik and Ingo prepared and served. Henrik has a unique gift of pulling together local ingredients to create varied and delicious meals. Each meal was a delight to the senses as we tried to figure out his special combinations of simple ingredients to create such a range of different dishes. How many of us wished the cookbooks they've written were available in English! Ingo's unique gift is organizing and guiding trips to areas of local interest. He has a broad knowledge of the area and delights in sharing this with visitors"
——————————————–
"Each dish was an experience in aroma, taste, colors and perfect textures. Never in my life have I eaten so well before."
———————————————
"Henrik is a culinary artist whose food is a joy for both the senses and the stomach. Meat of any kind is not the star of his largely vegetarian dishes — but it isn't missed.  The magic he creates with produce largely from his extensive and beautiful garden would be hard to match at the best restaurants in any major city.  His formula is care and concern for his ingredients, rather than complexity."
———————————————
"A Piece of Culinary Heaven! Ingo and Henrik, Henrik and Ingo… These two amazing men have captured Paradise and recreated it in Andalusia, Spain.  The Garden of Lemons Retreat, originally built on the footprint of a chicken coop, now sprawls with two more structures across a piece of land nestled in the mountains that allows you to immerse yourself in nature in every sense. Henrik and Ingo harvest a multitude of crops from the trees and plants on their land and use them to feed their guests, while the natural splendor of their gardens feeds their souls."