Charlotte Rørth
Quiet Days of Faith and Joy at Garden of Lemons
Join us for a transformative retreat at Garden of Lemons, located in the serene beauty of Granada, Spain. Experience the transforming power of silence and engaging presentations that delve into living with Christian faith and vibrant spirituality in today's world.
Immerse yourself in the tranquil surroundings as you embark on a journey of reflection and contemplation. Our retreat offers a unique blend of quietude, spiritual practices, inspiring talks and gentle conversations among participants from many countries, guiding you towards a deeper connection with your faith.
Come to Garden of Lemons for quiet days filled with faith and joy and find renewal, inspiration, and spiritual growth.
Charlotte Rørth´s personal journey highlights the transformative power of faith and the significance of sharing experiences with others. Her writings and books serve as a source of comfort, inspiration, and guidance for those seeking a deeper connection to spirituality and a more fulfilling life.
At Garden of Lemons, we embrace the opportunity to explore faith, integrate it into our daily lives, and find joy and meaning in every moment. Join us on this journey of discovery and experience the richness and beauty of Andalucía, whether it's your first visit or a return to this remarkable place.
Sunday 9 to Sunday 16th of June 2024
Prices: from 1.390,-  €  plus flight
For partners not joining Charlottes class : 990,- €. 
Are you yearning for a profound sense of joy and fulfillment in your life? Are you seeking a lasting happiness that goes beyond the fleeting moments? Look no further, as we invite you to embark on a transformative journey ahead of the summer.
At Garden of Lemons, we offer you a week-long experience set amidst breathtaking surroundings, where you'll be treated to exquisite cuisine and find the peace, tranquility, and life-giving conversations you need. Immerse yourself in a calm rhythm and a trusting atmosphere as we
explore various ways to incorporate Christian faith into our modern daily lives.
No specific prerequisites are required to participate; all you need is curiosity and a desire to learn more about Christian spirituality.
Each day begins with a 20-minutes long contemplative prayer in the orangery, setting the tone for spiritually enrichment. Afterwards day I will introduce the days focus – it being silence, lectio divina, exploring different forms of prayer, and embarking on a serene pilgrimage in the valley—an enchanting landscape reminiscent of the shores of Lake Genesaret.
After a delightful lunch, you will have two peaceful hours in silence to rest or take a leisurely walk, allowing you to connect with nature and find solace in its beauty. In the afternoon, we gather in the orangery again for insightful talks and lectures, where we delve deeper into matters of faith
and spirituality.
As the evening approaches, we come together under the olive trees, a symbol of peace and abundance, to savor a good glass of wine and engage in quiet conversations. These moments of connection and reflection will leave a lasting impression on your heart.
On Tuesday, we embark on a remarkable excursion to Úbeda, a city of unique charm and significance, recognized as a UNESCO World Heritage site. It is where I had my encounter with Jesus and where the most famous Spanish poet and mystic, Saint John of the Cross, died. A special guided tour awaits us, unveiling the profound history and spiritual heritage of this extraordinary city.
Thursday offers you a choice between joining a trip to Granada, where you can explore its rich culture and heritage, or staying in and immersing yourself in the local church after a day of silence, a day of personal reflection and introspection.
Garden of Lemons is an invitation to reconnect with your inner self, to discover the deep joy that comes from embracing spirituality, and to create lasting memories in the company of like-minded individuals. We invite you to join us on this transformative journey and experience the beauty and grace that awaits you.
No matter where you are on your spiritual path, Garden of Lemons welcomes you with open arms.
Allow us to be your guide, as together we explore the profound depths of Christian spirituality and cultivate a sense of joy that will resonate long after your time here.
Book your place at Garden of Lemons today and embark on a week that promises to nourish your soul, uplift your spirit, and fill your life with light and lasting joy.
Join us for unforgettable days in Andalucía, where I have personally experienced 16 consecutive years of sunshine and warmth.
Last year, I discovered the enchanting Garden of Lemons, and now I'm thrilled to return and share even more bright, faith-filled days with you, enriching our daily lives in the Nordics.
See you in Andalucía!
About Charlotte Rørth:
Charlotte Rørth is a renowned journalist and author who has written five books on living with faith, spirituality and grief in a modern world.
Her groundbreaking book, "I met Jesus," sparked open a conversation about faith that continues to grow. Beyond any doubt the wildest thing to have happened in the world of faith and religion in many years – Birgitte Stoklund Larsen, Secretary General, The Danish Bible Society.
It is currently being translated into English and will be available as an e-book early spring 2024.
Charlotte's talents extend beyond writing, as she also produces podcasts, delivers lectures, facilitates organizational development and cooperation processes, and organizes writing courses
and retreats.
Born into a family of six siblings, Charlotte grew up in various locations from Copenhagen to Boston. After spending 20 years in the countryside at Rold Skov, she now resides in Aalborg with her husband, Uffe Westerberg. They are proud grandparents of two boys and have three sons, the youngest took his own life in 2014.
Read more here: www.charlotteroerth.dk/english/
The workshop will take place at Garden of Lemons in Southern Spain!
We'll find ourselves inmersed in a unique and stunning environment at the Garden of Lemons refuge, located in the serene Valle de Lecrín, also known as the valley of joy and happiness. Nestled near Granada in Andalusia, this picturesque setting offers the perfect blend of inner peace, spirituality, and natural wonders.
Our hosts, Henrik Vilain and Ingo Schauser, both accomplished classical musicians, have created a truly magical place for you to experience. From enjoying the refreshing pool and breathtaking countryside views to relaxing on the rooftop terrace with a backdrop of majestic mountains, every moment at the Garden of Lemons is filled with tranquility and beauty.
Explore the enchanting orangery, surrounded by ancient olive, lemon, and orange trees, and feel the inspiration and enthusiasm it evokes. Throughout the week, Ingo will lead shorter pilgrimage walks, allowing you to connect with the area's surroundings on a deeper level. Additionally, you'll have the opportunity to join a trip to Granada, where you can discover the city's rich history and cultural treasures.
"I am so grateful to Henrik and Ingo for not only planting and welcoming us to the most gorgeous art/retreat center I've ever been to, but for also creating the best meals I've ever had.  Every dish was an experience in taste, aroma, color, and a perfect texture.  I have never in my life eaten so well before."
At Garden of Lemons, dining experiences are cherished moments that guests eagerly anticipate. Whether nestled under the shade of ancient olive trees or in the inviting orangery within the garden, our meals are a celebration of exquisite flavors and delightful encounters.
Inspired by the season and the abundance of ingredients harvested from our expansive kitchen gardens, our culinary offerings showcase the finest vegetarian cuisine. Our chefs craft dishes that are both delicious and refined, employing simple cooking techniques that allow the natural aromas, tastes, colors, and textures to shine. Each bite is a heavenly mélange of flavors that tantalizes the palate.
Freshness is the cornerstone of our cuisine, as we use only the freshest ingredients sourced locally. From our own extra virgin olive oil and handcrafted seasoning salts to an array of spices borrowed from cuisines around the world, every dish is meticulously crafted to stimulate the senses. The harmonious blend of lemons, capers, and other carefully selected ingredients creates a symphony of flavors that leaves a lasting impression.
Henrik Vilain and Ingo Schauser have authored four remarkable cookbooks, each highlighting a specific ingredient.
"LEMONS," published in 2020, celebrates the versatility of this citrus fruit and offers tantalizing recipes that showcase its unique qualities.

"OLIVEN & OLIVENOLIE" followed in 2021, diving into the world of olives and olive oil, with a focus on presenting dishes that elevate their flavors.
"AVOCADO," released in 2022, explores the culinary possibilities of this beloved fruit, providing inventive recipes that make the most of its creamy texture and nutritional value. Their latest release,
"TOMATOES," published in 2023, delves into the vibrant world of tomatoes, presenting a diverse array of recipes that highlight the remarkable range of flavors and textures that tomatoes possess.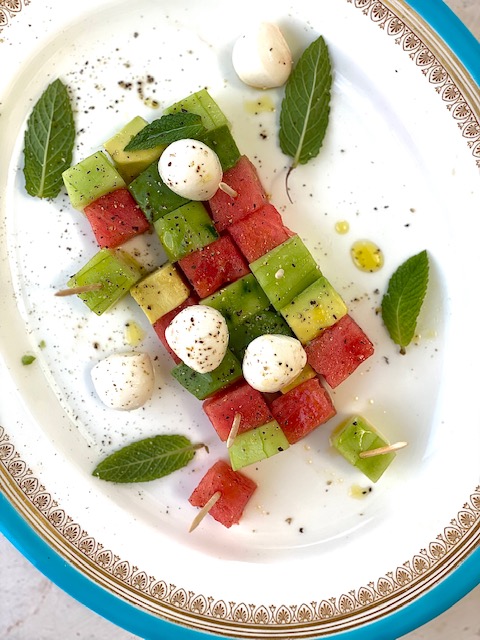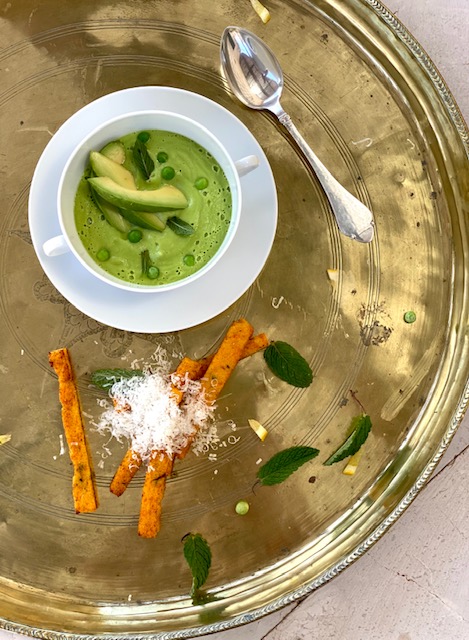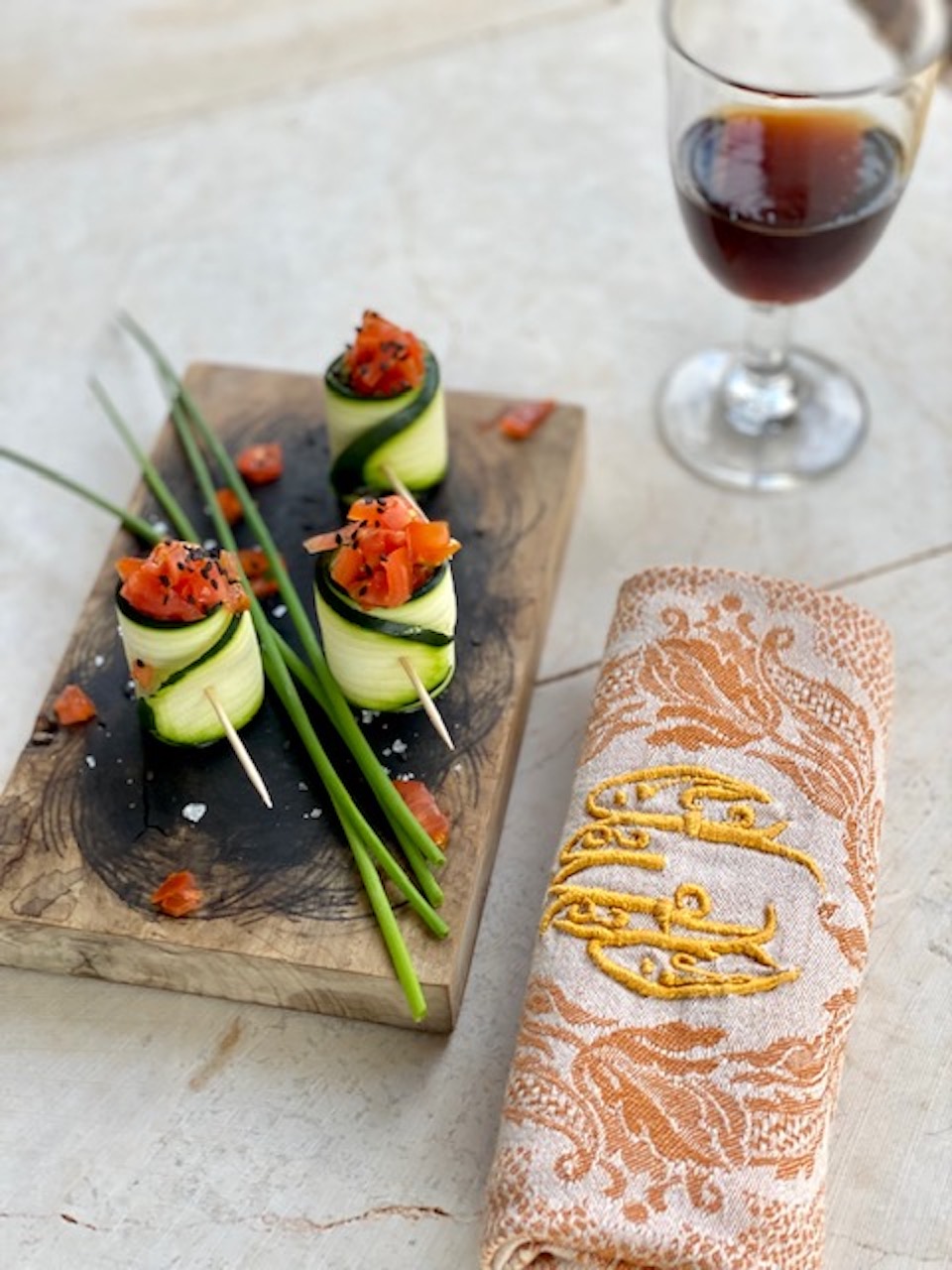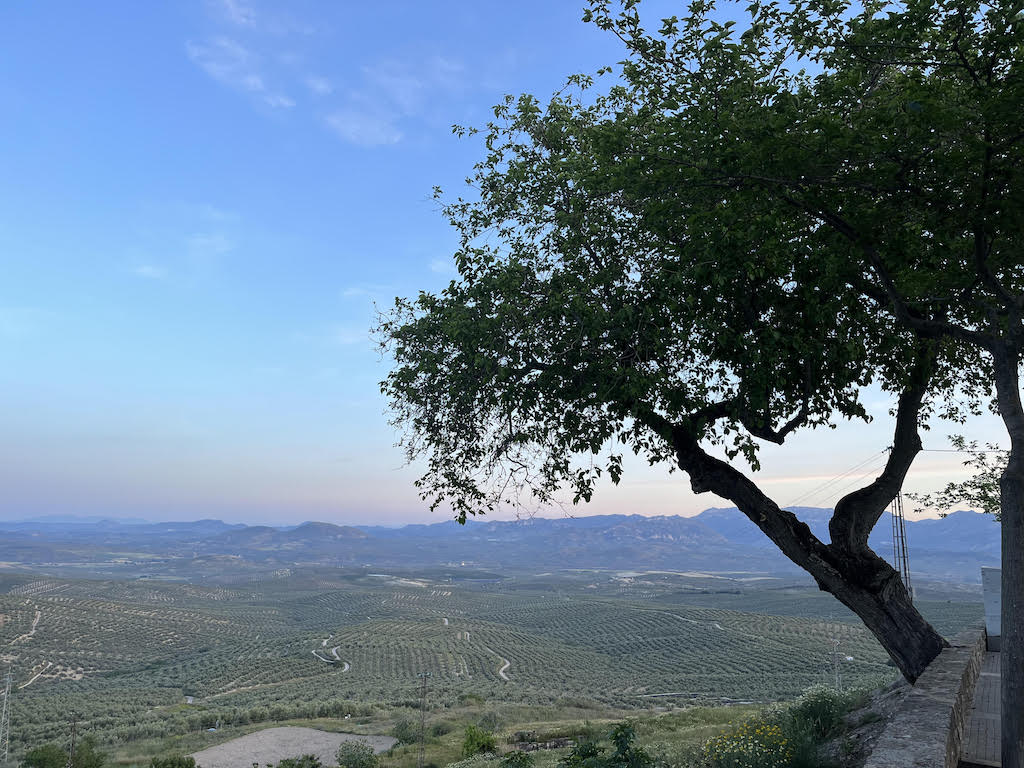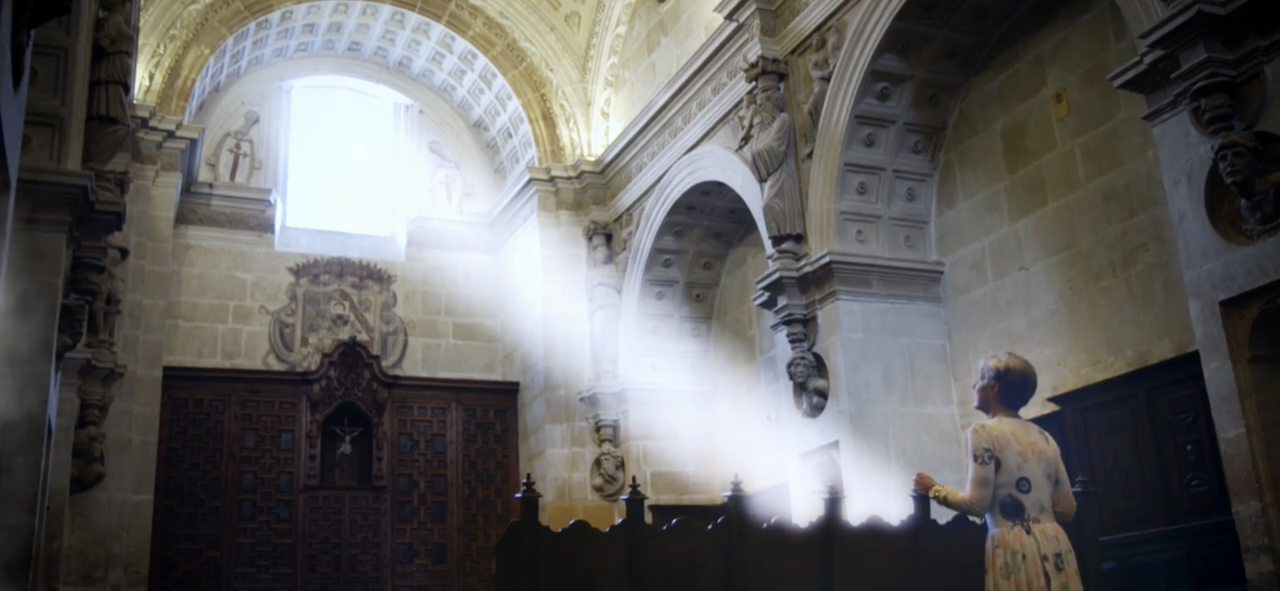 Charlotte Rørth's Reflection on Faith and Joy:
In the words of Charlotte Rørth:
"Like most people in Northern Europe, I was not brought up in a religious family but have lived a life as a completely average cultural-Christian without a particular spiritual longing.
But suddenly one afternoon Jesus appeared to me in a vision in a chapel in Úbeda. It was amazing. Beautiful. Breathtaking. Life-changing. And I had absolutely no idea what I was going to do.
Slowly I learned to live with the encounter and then yet another one and then a large number of other experiences. In the book I wrote about it all, I, as an experienced journalist, interviewed a great number of experts in very different fields – from epilepsy to psychiatry, theology and psychology as well as studying ancient and modern literature on the mystics and Christian spirituality.
"I met Jesus" was published with great success in several countries. Afterwards thousands wrote me. And new research proved that the vast majority of us at some
point in our lives have experiences of one kind or another. It comforted me greatly that I was not alone, and I wanted to comfort others. So I wrote a book about that, too. It is called "We met Jesus". In it, many others talk about their experiences and how they live with them in different ways.
Many people asked me what I did, and I wrote "God, you're right here", which has a whole little list of what I do on a daily basis back home in Denmark. Among other things, I go on retreats. I pray. I read the Bible and find my own life reflected in the texts. In my fourth book "Standing tall" I reflect upon my harsh experiences with rape and my great sadness at having lost my youngest son. How can I ever find joy in life?
A week at such a wonderful place as Garden of Lemons does not guarantee eternal happiness, of course not, but I am sure that we will smile along the way, and that we all (including me) will learn more about how we can live more rich, loving, meaningful, and joyful lives on a daily basis.
We will look into how our faith can be integrated into our lives as something that gives strength and joy every day. We will enjoy life to the fullest every day in Andalucía – whether we are here for the first time or have been there before."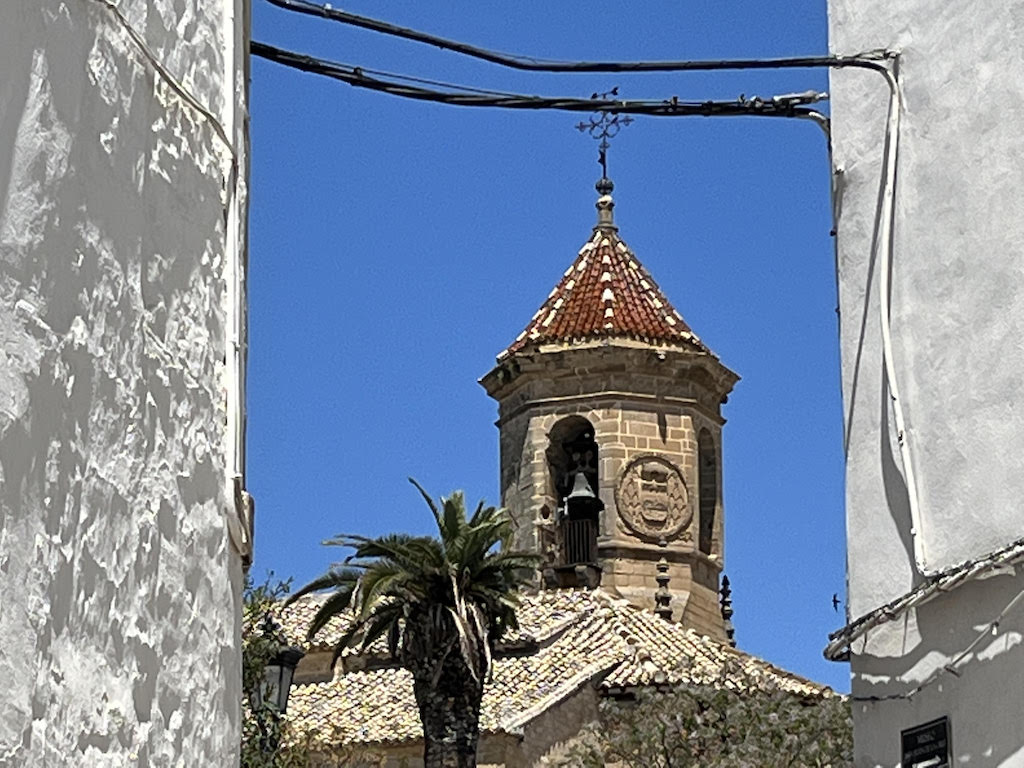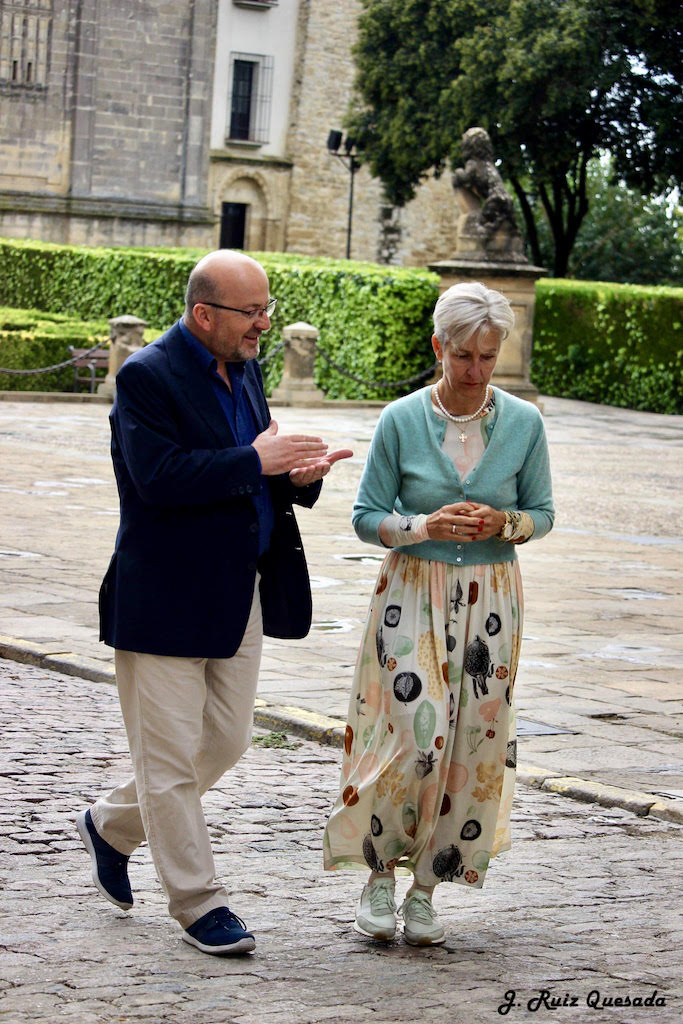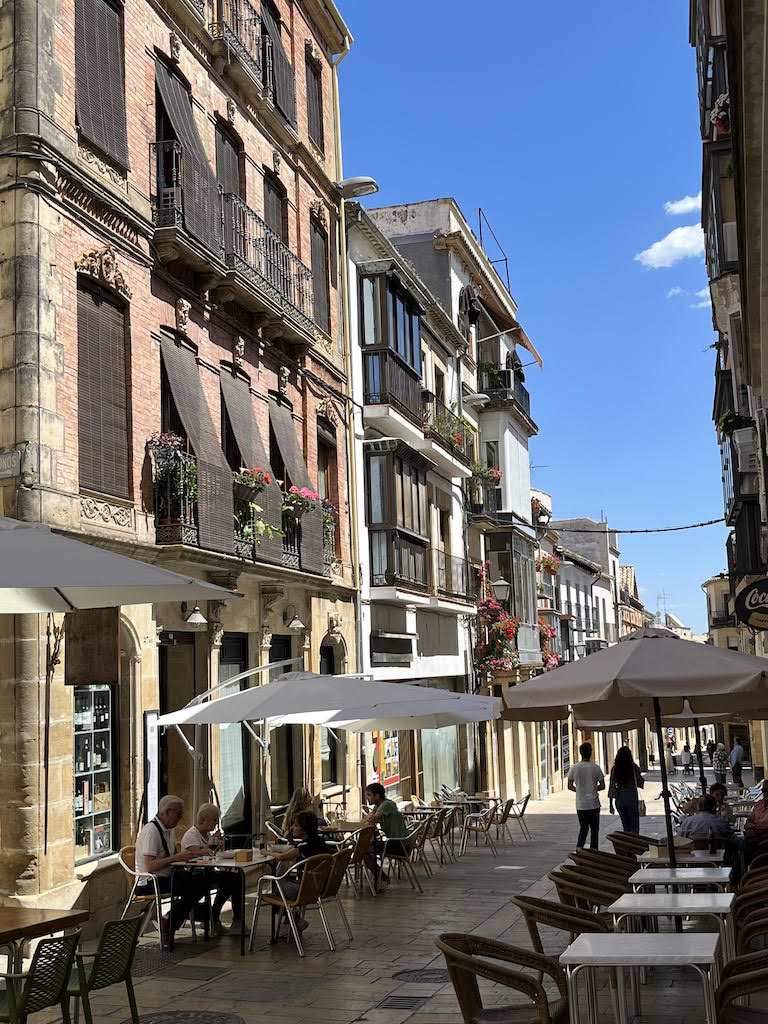 As part of our unique arrangement, we invite you to join us on a full-day trip to Úbeda and Baeza, two enchanting towns nestled in the olive mountains of northeastern Andalusia.
These captivating cities have earned their place on the UNESCO World Heritage list, boasting simple yet elegant Renaissance buildings, atmospheric squares, and breathtaking views of the sprawling olive groves.
In Úbeda, we'll visit La Sacra Capilla de el Salvador, a magnificent site of historical significance. You'll also have the opportunity to explore an almost 1000-year-old newly discovered synagogue and discover some of Spain's finest ceramics.
Baeza, on the other hand, is home to one of the oldest universities in Spain, adding an educational touch to our journey.
Both Úbeda and Baeza are favored weekend destinations for Spaniards seeking a history-filled getaway and delectable cuisine, yet remain relatively untouched by foreign tourists. We have the privilege of a specially designed tour guided by Andrea Pezzini, a cultural guide since 1994. Andrea has been closely connected to Charlotte Rørth since they first crossed paths during her initial experiences in 2008.
During our excursion, we'll enjoy a delightful lunch at one of Úbeda's leading restaurants, savoring the flavors of the region. Before our return journey, we'll also indulge in tapas in the charming town of Baeza, adding a delightful culinary experience to our day.
For registration and further information about food and accommodation, please reach out to us via email at gardenoflemons@gmail.com or contact Ingo at 0034 652 034 348 and Henrik at 0034 605 979 494.
If you have any inquiries regarding the courses and materials provided by Charlotte Rørth, please feel free to email her directly at charlotte.roerth@icloud.com.
We are here to assist you and provide all the necessary details to ensure a memorable and fulfilling experience at the Garden of Lemons.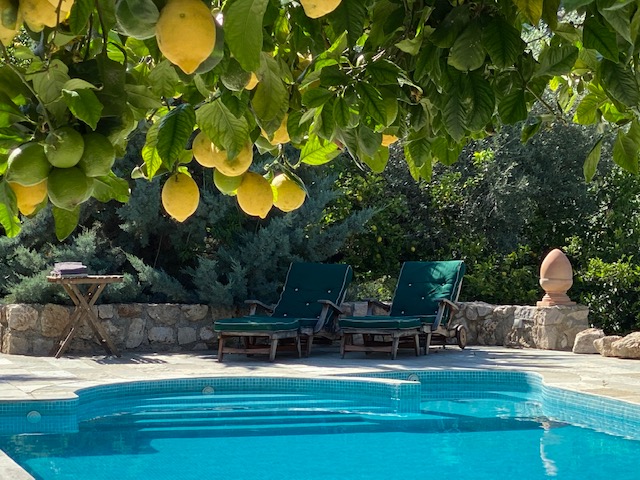 Garden of Lemons: Education, Tranquility, and More
Join us at the Garden of Lemons, a refuge for those seeking education, tranquility, and immersion in stunning surroundings.
If you're traveling as a pair and only one of you is participating in the course, rest assured that there are plenty of activities for the other person to enjoy on the premises and in the surrounding area. Explore, relax, and make the most of your time at Garden of Lemons.
Prices:  from 1.390 €.
Price for a partner, that doesn't join the class with Charlotte:  990 €.  
Included:
transfer between Malaga airport and Garden of Lemons

overnight stay in a double room at the hotel in the village 15 min. walk from the Garden of Lemons

full board according to the daily program:

breakfast and lunch every day

5 dinners at Garden of Lemons

1 dinner at restaurant Los Naranjos incl. beverages

1 full day "road trip"  by bus to the Renaissance cities of Baeza and Úbeda

Lunch incl. drinks in Úbeda and a drink/tapas in Baeza on the way home

entrances to the Capilla Sacra, the synagogue and the Museum John of the Cross  in Úbeda

a guided tour of Úbeda & Baeza by Andrea Pezzini

1 guided pilgrimage in the valley

teaching and guidance during the week by Charlotte Rørth 6 days
Not included in the price: 
plane ticket


optional full-day excursion to Granada with guided tour and dinner at a fantastic restaurant in historic surroundings with a view of the Alhambra (MORAYMA) : €100

drinks throughout the week at Garden of Lemons, available for purchase at reasonable prices
Choice:
single room in the hotel: + 160 €
double room at Garden of Lemons + 170 €
single room at Garden of Lemons: + 320 €.